Health
'For the love of God, why?': When Dakota Johnson clarified 'not remembering' seeing Johnny Depp's injured finger amid Amber Heard controversy
Dakota Johnson seemed uninterested in her former co-star Johnny Depp's legal issue. The iconic Johnny Depp and Amber Heard trial made headlines throughout the world, making it one of the most shocking trials last year. Many notable names surfaced in the actors' testimonials throughout the trial, including Paul Bettany, Elon Musk, and James Franco. During the trial, a viral video on the internet heightened Dakota Johnson's anxiety, as she was terrified of being in the center of it.
ALSO READ: What is Madame Web? Everything to know about Sydney Sweeney, Dakota Johnson starrer Marvel film
Dakota Johnson clarified that she did not see Johnny Depp's injured finger
Last year, the actor and Amber Heard's defamation lawsuit gripped the public and included a viral video online headlined "The exact moment Dakota Johnson knew Amber Heard was violent toward Johnny Depp."
Depp seemed to show Johnson his damaged finger in the video, which was not a part of the evidence, while they were promoting Black Mass at the 2015 Venice Film Festival. Johnson was concerned that she might be summoned to testify as a result of the attention.
She told Vanity Fair last year in July, "I was like, 'Why, for the love of God? Why am I involved in this? I have no recollection of that, but please take me out of this. Don't let this get any worse. Can you imagine, oh my God, if I was called to testify?"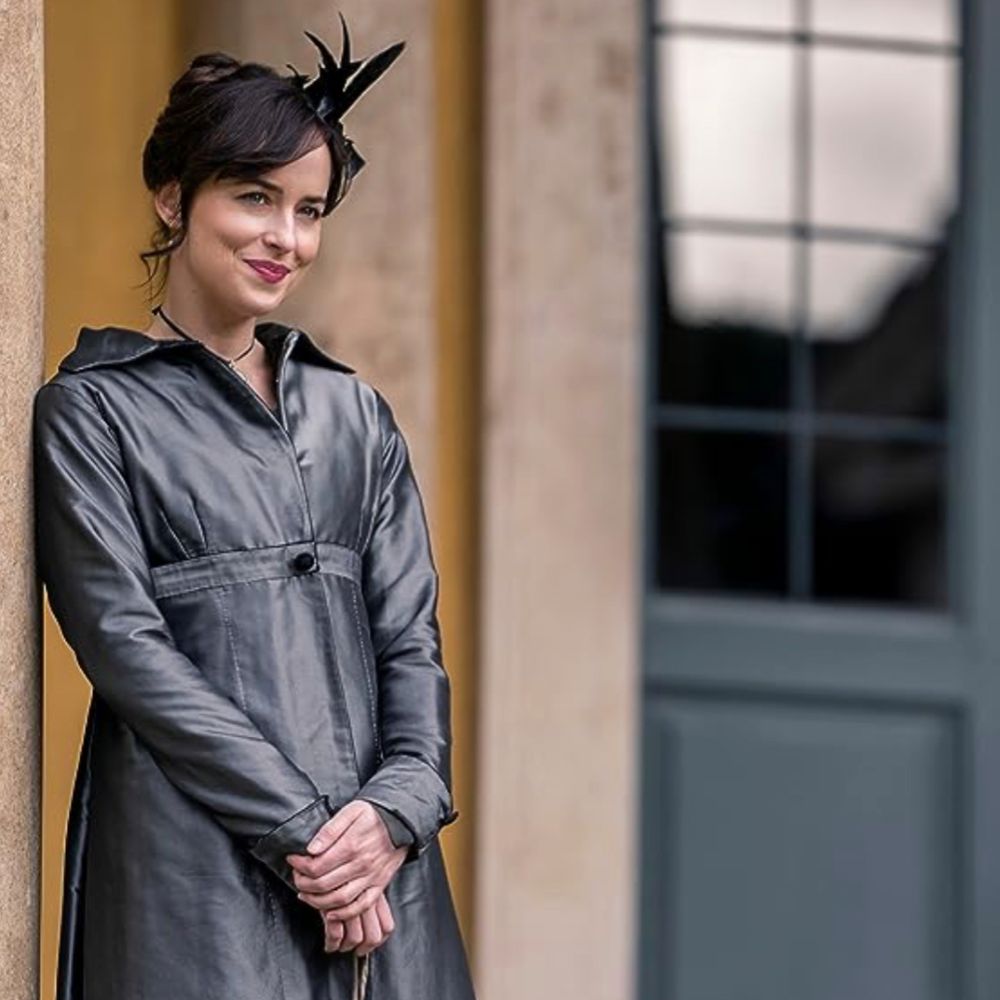 During the trial, Depp testified that Heard allegedly caused his severed fingertip during a dispute they had in Australia in March 2015. Heard allegedly hurled a vodka bottle at Depp, which cracked on his hand. She disputed the charge.
If you ask Johnson, she was astounded by how many people were following the case. She said, "I can't believe people are watching [the trial] as if it's a show. It's like a courtroom drama, and it breaks my heart. It's completely insane. Humans are so freaking strange. The Internet is a dangerous, dangerous place."
Johnson also noted the tendency of cancel culture in her Vanity Fair interview. While she did not specifically address Depp or Heard, Johnson stated that individuals may develop and change over time.
She said, "What I struggle with in terms of cancel culture is the entire concept of canceling a human being as if they were an appointment. No one will ever make a mistake in their life. The aim of living is to figure things out. Hurting or injuring others is never acceptable. Those acts have ramifications. But the idea of the Twitterverse deciding if someone suddenly ceases to exist is scary, painful, and terrible."
Amber Heard and Johnny Depp's trial
In 2016, Amber Heard filed for divorce and sought a restraining order against Johnny Depp. The pair met on the set of The Rum Diary (2011). They began grabbing headlines after Heard wrote an op-ed article in The Washington Post about her experience with domestic abuse.
In London, a libel trial was held, and Justice Andrew Nicol ruled in favor of The Sun and News Group Newspapers Ltd. Depp and Heard both testified in the case filed after The Sun revealed claims that Depp was a wife-beater. Depp lost his parts as Gellert Grindelwald in the Fantastic Beasts trilogy and Captain Jack Sparrow in Disney's Pirates of the Caribbean as a result of the ruling and his inability to seek an appeal.
The world was then surprised by the Depp and Heard defamation lawsuit last year. After six weeks of trial in Fairfax County, Virginia, Judge Penney Azcarate revealed that the jury hearing Heard had defamed Depp on all three counts, with Depp defaming Heard on one count through his former lawyer Adam Waldman.
Heard was finally convicted. Depp was awarded $15 million in damages by the jury, which was later reduced to around $10 million. Meanwhile, Heard was awarded $2 million in monetary compensation, which she later challenged. Heard and Depp eventually agreed to terms in December 2022.
ALSO READ: Dakota Johnson makes a cannibalism joke and SHOCKS the audience